We are the original system, used by more professionals around the world and manufactured in Australia
Picture Hanging Systems brought to you by
Gallery Systems
…. plus, IT'S HERE! An optional, integrated lighting system.
Unobtrusive, flexible, economical & easy to install.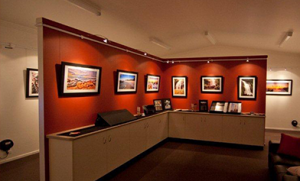 For Art Hanging Systems:
Gallery Systems
is the brand trusted
by customers worldwide!
For Picture Hanging Systems, Gallery Systems is number #1
Australian owned and operated, Gallery Systems is over 30 years young!
A large percentage of Gallery Systems products are made and assembled in Australia.
We pride ourselves on manufacturing only quality products.
All our products are rigorously tested in our Queensland factory on a continual basis.
We offer a range of picture hanging solutions to suit both commercial and domestic needs.
THE ORIGINAL GALLERY SYSTEM OFFERS AN OPTIONAL INTEGRATED LIGHTING SYSTEM – THE GALLERY LIGHTING SYSTEM
We have a solution to suit a range of budgets.
All of our systems are easy to install and generally a handyman job
Watch the short video to see how easy it is to install our Slimline track.  Never bang another nail in the wall ….. ever!!
Picture Hanging Systems:
Why Use One For Picture Hanging?
"… never 'bang' another nail into the wall to hang your pictures again!"
You will be amazed at how quick and easy it is to have your art hanging 'just right'! By using one of our unobtrusive hanging systems it is easy to achieve the perfect layout every time.  Gallery Systems products are strong, flexible, easy to install and adapt quickly to changing needs. We've been manufacturing hanging systems for close to 30 years, priding ourselves on producing premium products at affordable prices.
You can find our picture handing systems in many places around the world and for many different clients, such as in galleries, museums, universities, homes and offices worldwide.  Simply put, if you have art to hang, Gallery Systems has a picture hanging solution to suit your needs.
To see how you can use our products to hang something perfectly, check out this!
TRIED & TESTED,
the NEW UPGRADED Gallery Lighting System delivers the perfect amount of light in any situation.

Bring your art to life with The Gallery Lighting System
Painting courtesy of Stephen Doyle – www.idealdesign.com.au
Whether you have family photos, a Picasso collection or anything in between,
anyone can achieve an amazing display with The Gallery Lighting System.
You told us that you wanted a system that was:
EASY to use and install
INTEGRATES WITH the same track that hangs the art
FLEXIBLE
COST-EFFICIENT
We listened, and we delivered! The NEW Gallery Lighting System offers an unbeatable range of features and benefits:
DIY PRODUCT: Anyone can install The Gallery Lighting System. It's a 12-volt system, so no electrician is required; PLUS it utilises the same track that hangs your art. 
ECONOMICAL: Not only is The Gallery Lighting System affordable, low wattage lamps are used to keep running costs low.
FLEXIBLE: Your new lighting system uses the same Gallery Systems track which hangs your art. That means it's easy to move the light when you move the art!
PROFESSIONAL: The new Gallery Lighting System delivers a professional look and feel to any display, be it the gallery, home or office.
UNOBTRUSIVE: Using specialised lamps, there is no risk of distraction from your art by the light.
Our new Gallery Lighting System makes moving your art as easy as one, two, three! Just unlock the light wand, reposition it over the art, and lock it in place. Voila, your light will illuminate once again in its new position.
"Being one of the first galleries to have used your lighting system, my initial gallery in Maleny achieved excellent results in sales and I credit this directly to the excellent illumination of our artwork" – Gary Myers, Artist, Queensland
Click here to view more information about our Gallery Lighting System or check out our free downloadable brochure.
Check out the products here: Slimeline Art Hanging System, The Gallery System & Real Estate Window Displays.
Contact Us

 today for picture hanging systems that work perfectly for you, no matter how big or small the project!
Address: Unit 3, 6 Technology Drive, Warana, Queensland, 4575, Australia
Email: info@thegallerysystem.com
Telephone: +61 7 5493 8400